News from Rick Bowling, Director of Hispanic Ministries regarding Puerto Rico:
Our people in Puerto Rico are still without electricity and water. Our church has rented a pavilion in the city park to have services every Sunday. They are also having Bible studies in the leaders homes. The services are having around 30 each Sunday. The church is strong and dedicated to get everything back to normal in Puerto Rico.
A engineer has been scheduled to come and evaluate the church campus this Friday and will have the evaluation by Saturday. This is the third time we have had this scheduled. Hopefully this will be the time that we will get results and find out how much it will cost to rebuild. There are a lot of people and companies in Puerto Rico needing the same thing. There are not enough engineers to take care of such a work load. We will continue to give updates as things progress. If you have any questions or if you would like to help Puerto Rico please call me at 615-268-8536. Please continue to pray for the people of Puerto Rico!'
Dates are April 4-6 with golfers checking into the 3rd.
Same golf course, hotel and price.
Register online, download the flyer and mail it in with payment, or call and register. 877-767-8039
Donate to Hurricane Maria Relief Puerto Rico

Donate to Hurricane Maria Relief St. Croix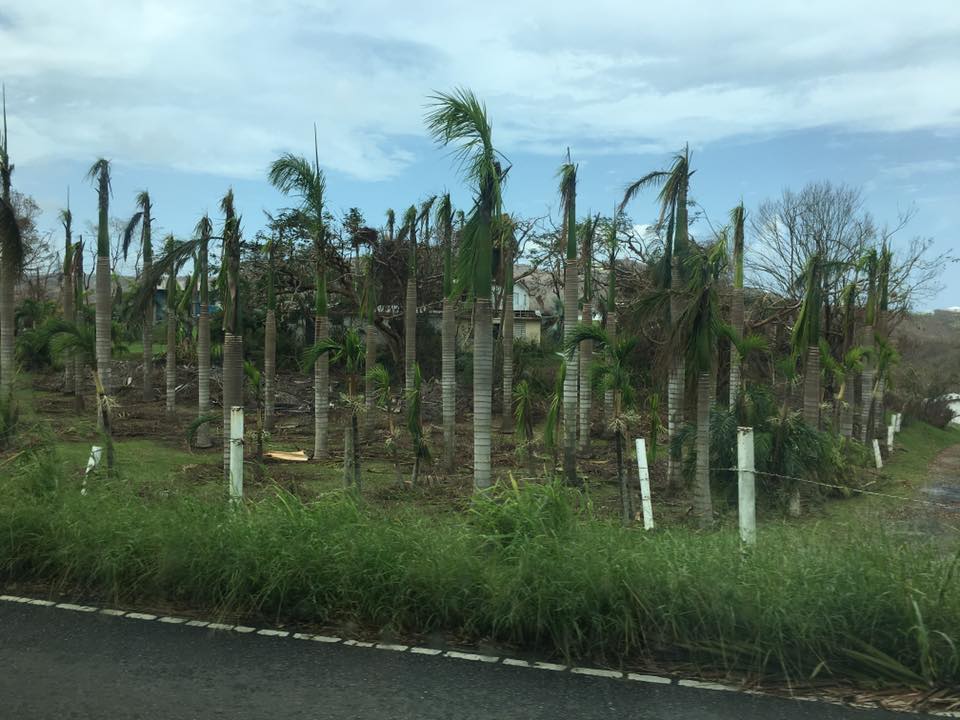 Plans have been made for relief work in St. Croix and Puerto Rico.
On Tuesday October 17, Danny Conn will be leading a team to St. Croix for a work project.
Here is relevant information from Pastor Gene Wooton:
• Food and Water are available on campus
• Lodging is available on campus
• Variety of tools and power tools available (including chainsaws)
• No electrical power except by generator
• No Internet
• No A/C
• Spotty phone reception (AT&T better reception than Sprint)
Work Needed:
• Trees cut up and hauled away
• Chain Link Fence repair (including replacing posts)
• Steeple replacement
• Home repair
Items Needed:
• Work gloves
• Chainsaw chains for 14″ Ryobi and 18″ and 20″ Stihl
• Krispy Kreme donuts
If you are interested in this trip, call for details:
Kenneth Akers– 931-265-2333
Then on Monday October 23, I will be leading a trip to St. Croix for the same purposes. If you are interested in either trip, it will simply be whatever it costs you. No cost related for expenses for Master's Men or North American Ministries. Of course, if you or your church could help with expenses for the church or school that would be greatly appreciated.
On October 30, Hispanic Director Rick Bowling and I will be going to Puerto Rico to evaluate the situation there and make a plan for relief and rebuilding.
The outpouring and generosity of the Free Will Baptist churches and people has been over whelming. To date, over $90,000.00 has been donated to be distributed through Master's Men Disaster Response. A majority of that has been donated for Texas following Hurricane Harvey, and the balance for Hurricanes Irma and Maria response.
Brad Ransom, Director of Church Planting, has spoken with Pastor Gene Wooten in St. Croix. Gene has conveyed the great needs they are facing there.
I have spoken with J.D. Smith of CitiImpact, one of our Disaster Response partners. CitiImpact can ship a 40 ft. container to the port in St. Croix filled with needed items; paper products, hygiene products, drinks, nonperishable food, and cleaning supplies.
Where do you come in? We need to raise $13,000 for shipping the container full of supplies, then $1000 to get the supplies from the port to the campus.
This is a large sum of money, but when we all work together, with God's help, we can make it happen.
You can go to the Master's Men website, www.mastersmen.org , and click on the link for Hurricane Maria and donate online. You can also send a check to:
NAM/Master's Men
PO Box 5002
Antioch, TN 37011
Place St. Croix on memo line.
This hurricane season has affected many from the Caribbean to the mainland of America. Let's all join the effort to help.
Ken Akers, Director of Master's Men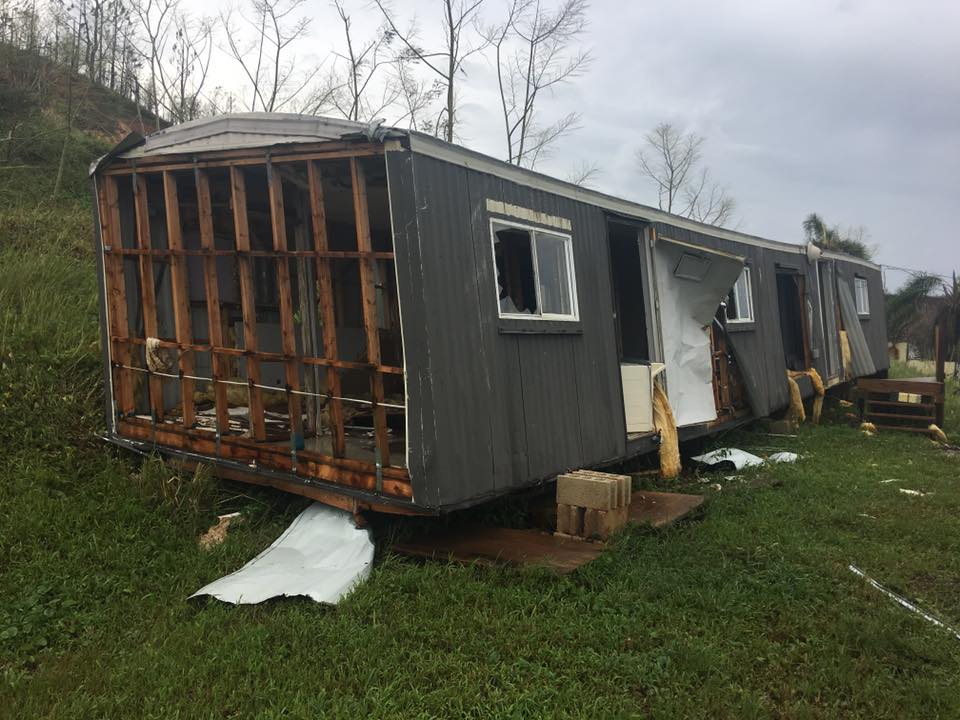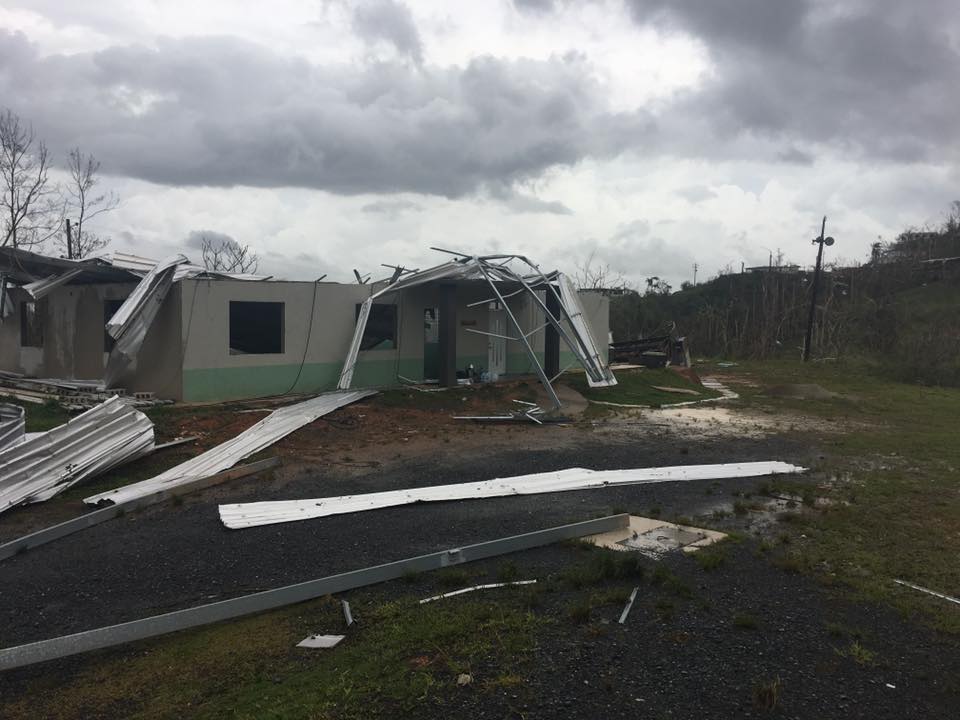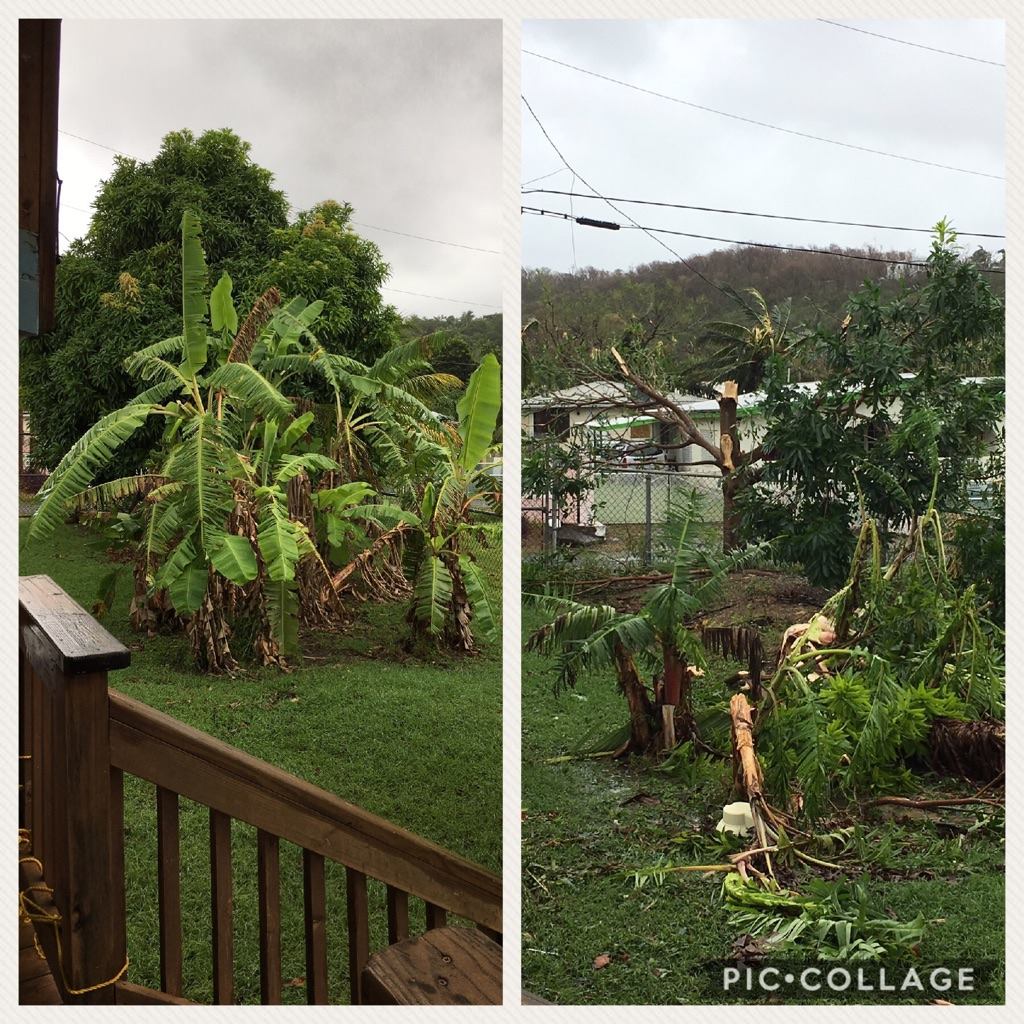 For those that didn't know, Brad Ransom and I were leading a team of 18 to St. Croix tomorrow to do work on their sanctuary, not storm related. Obviously we have had to cancel because of Maria. Please keep both St. Croix and Puerto Rico in your prayers. We will hopefully plan another trip in the future. Ken Akers
I just received a phone call from Pastor Gene Wooton in St. Croix. He said everyone is safe and doing well. There are so many details I could tell you but the most important is that they are in desperate need of financial assistance. Although they did receive some damage and flooding, the church and school sustained minor damage compared to many others on the island. They have a team of 10 US stateside missionary families that live there and work in the church and school as well as many local islander teachers. Without being able to have school, there is no tuition money coming in. Without tuition money they cannot pay their team. Obviously they are dependent upon the salary that they normally would receive from the school. If you would be interested in helping sponsor one of these missionary families please contact me via private message. This would be a great project for a church to take on that could really make a difference in the life of a missionary family. Please contact us for more information. Thank you for your prayers and support. Brad Ransom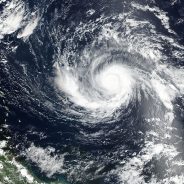 DONATE TO HURRICANE IRMA DISASTER RESPONSE
Here is the plan.
Next Monday we will be meeting in Jacksonville, FL to assist Faith Chapel FWB Church in reaching victims of Hurricane Irma. For more information, contact Master's Men Regional Disaster Response Director Allan Austin. 843-731-4986
Lodging and some meals will be provided.
We are also continuing to collect funds to assist in Texas following Hurricane Harvey and in Florida and Georgia following Hurricane Irma. Donations may now me made on line using links on our website for each disaster.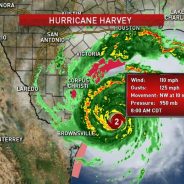 DONATE TO HURRICANE HARVEY DISASTER RESPONSE
UPDATE
We have collected just over $6,000 for the response in Texas. We will be sending that money to assist three of our churches there after conferring with the Texas FWB State Leadership.
Authentic Church in Victoria
1807 San Jacinto St.
Victoria, TX 77901
Eastside Church in Houston
5132 Pepper Mill Ave.
Baytown, TX 77521
Iglesia Bautista Libre de Houston
10331 Veterans Memorial Dr.
Houston, TX 77038
UPDATE
Kyle Howell, pastor in Victoria, Tx, I'm trying to help connect people who are helping with those in need. We have a lot of people who need help clearing down trees. These are huge trees, so major chain saws are also needed. If you have volunteers who can come, we have plenty to do. We do not have electricity right now, but once we do, anyone can bring cots to camp in the church, and can shower at our house. Food is also somewhat scarce right now, so if anyone comes soon, they will need to bring plenty food, water and gas.
Authentic church. 361-491-1892
See the update below from Marcus Brewer, State Office Coordinator for the Texas State Association of Free Will Baptists:
Many of you have asked about how our churches are doing in the aftermath of Hurricane Harvey, which is actually still having an effect in southeast Texas.  We have three churches that are facing particularly difficult times; here is the latest information that I have, as of this morning.
Authentic Church in Victoria was in the path of the initial landfall.  Through their Facebook page they said:
"For those asking how you can help, we will need volunteers for a long time. Message us to coordinate that once the flooding recedes. If you've been asking to donate, you can do so online at http://www.authenticvictoria.com/…/180…/180101915/CONTACT-US. All donations will be used for the church, church members, and community disaster relief expenses."
Eagle Heights Church in Richmond is in the middle of a flood-inundated area that other resources can't easily reach, and (despite the personal needs of many of their members) they have opened the church facilities as a shelter and resource center. They said this morning on their Facebook page:
"Here's an update on our most-needed items:
-Cots and air mattresses
-Bowls and spoons for the food we're serving
-Toiletries (specifically toothbrushes, hand soap, and spray deodorant)
-Coffee and creamer (we have coffee makers)
-Dish detergent for the dishwasher
-Clorox/cleaning wipes
-Board games, card games, and dominoes!
Most needed foods:
-Bread
-Cooked food, ready to be served
-Bananas
-Tomatoes
-Lunch meat
-Lettuce
We do NOT need nonperishables or clothes–we had plenty of those donated already.
To our Friends and Family in other parts of the world asking how you can help: You can text a donation amount to 281-201-5786 designated to Harvey. (Example: $100 Harvey) We will be buying as much food and bedding as we can to support the needs here then we will donate the remaining designated donations to other organizations extending resources beyond our reach. And, we could use your prayers. We definitely could use that most of all. Thank you all so much for your love and concern.
Update and FYI for those with concerns: All donations designated 'Harvey' are going directly to the church (not some outside 'manager'), will be used 100% for Harvey relief, and are tax deductible.
Thank you in advance for being the hands of God for a community in need!"
Eastside Church in Houston has not provided many updates as yet, because they are unable to access their church property in the northeast part of the metro area, and heavy rain is expected to continue for a while longer.  They will likely have some substantial needs once they are able to assess conditions, but that may not be for some time.
Woodforest Church in Montgomery has had some of their church families affected, and are coordinating some relief efforts in their area. Pastor Heath Ferguson has posted live videos on his Facebook page with information on how the churches is meeting the needs of the people as well as instructions on how you can donate to the relief efforts through their website or mobile app.
Coordination of volunteer efforts and donations can also be processed through FWB ministries at Master's Men Disaster Relief or the Hanna Project Emergency Relief Fund.
Thanks to all for your prayers, phone calls, e-mails, and general concern for our well-being.  Feel free to share this information with others who would like to help in the relief effort.  We'll try to keep you updated as we receive more news.
Marcus Brewer
Moderator/State Office Coordinator
Texas State Association of Free Will Baptists
P.O. Box 2716
Bryan, TX  77805-2716
(979) 774-3125
From Ken Akers, Disaster Relief Director:
I have been in contact with some FWB pastors in Texas and am waiting to see what we need to do. I have been in contact with THP and our DRT crew. At this point we are raising funds to send and help. Once things calm down to where we can assess the situation with advice from the TX leaders we will make a plan. Please keep in mind, Red Cross, FEMA, and insurance companies will have priorities. Please pray, but if you can, also give.
Master's Men Harvey Response
PO Box 5002
Antioch, TN 37011
Mark you checks in the memo area: Harvey Response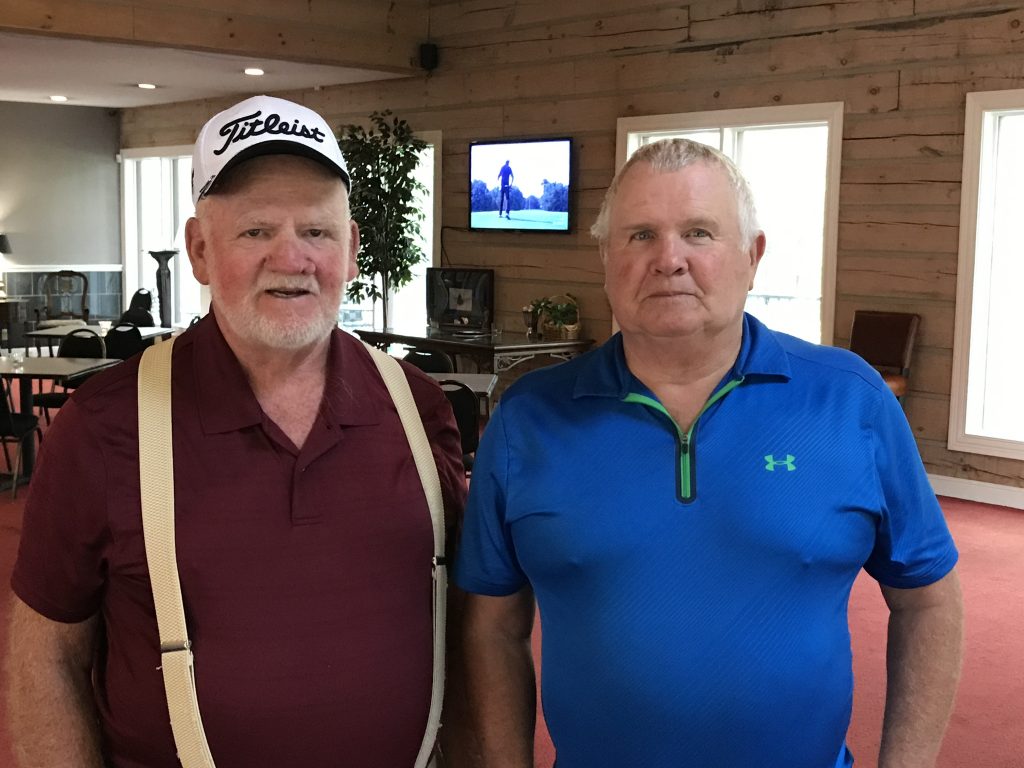 Another great day for golf! Scores stayed consistent for the second round today.The team of Hanley and Maurer from Missouri, improved enough to come from behind to take the championship from
second place Atwell and Dwyer by one stroke.
Other winners were the team of Hall and Gladson that finished third in the Championship Flight by winning a scorecard playoff from the brother team of Teague and Teague,
The winners in the First Flight were Thomsen and Lewis in first, followed by Hunter and Morgan and Biri and Sloan finishing third.
Thanks and congratulations to all the teams. EWvery golfer seemed to enjoy the new two day event. Next year we will be adding a one day event for those that can only play one day.
Master's Men
National Golf Tournament
Final Rankings
Place Team
1 Hanley-Maurer
2 Atwell-Dwyer
3 Gladson-Hall
4 Teague-Teague
5 Webb-Malone
6 Cooper-Gaw
6 Page-Tidwell
8 Thomsen-Lewis
9 Morgan-Hunter
10 Biri-Sloan
11 Hodges-Asbell
12 Brummitt-Compton
13 Poston-Riggs
14 York-York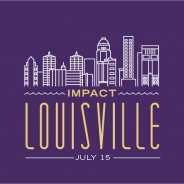 Made an impact. Fifty-five workers from ten churches and five states arrived a day early for Impact Louisville. They gathered at First Free Will Baptist Church, 15 minutes from downtown, and accomplished an amazing amount of work. In four hours, the hard-working volunteers pressure washed the brick, eaves, gutters, steeple, and sidewalks; trimmed the shrubs and refreshed the landscaping; cleaned church pews and walls in the sanctuary; removed years of accumulated storage from the attic; caulked crown molding in the fellowship hall; and prepared the interior of church for painting. After freshening up the facilities, the group helped the church host a neighborhood fun day, with inflatable games, a cookout, face painting, and more. Watch the Impact Video below.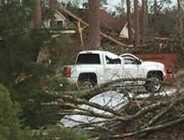 I appreciate all the volunteers that help with Master's Men Disaster Response Teams. Alan Austin and some men from his church in Florida are back in Albany, GA. Tim Hayes and several men from IL are headed to Hattiesburg, MS to begin work Monday. If you would like to volunteer or donate, give us a call at 1-877-767-8039.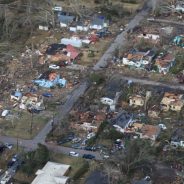 There are Free Will Baptist already working in this area. (Thomas Holloway)
Bob Birmingham is pulling the Mississippi Free Will Baptist Disaster Relief Team trailer to the area on Tuesday (1/24). Thomas will be in charge of the equipment. If you have questions about arrangements call Thomas at 601-912-2248. Bob can be reached at 662-397-6408.
As you can see, 8 Days of Hope is making plans and preparation to help also. Possibly you can help in their effort. (See Below)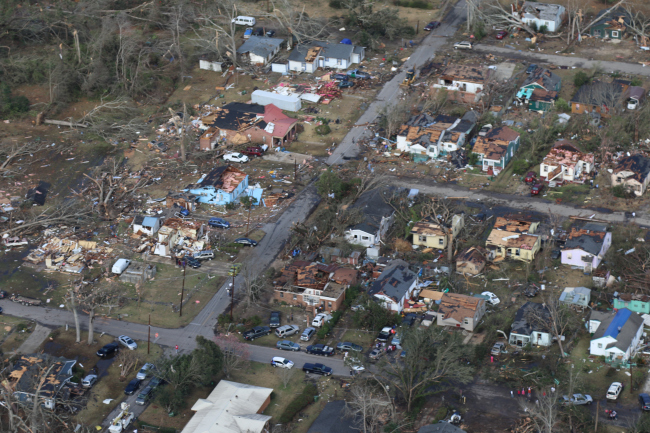 Are you ready to serve?

The Hattiesburg, MS area needs your help! This past weekend a F3 tornado damaged over 500 homes in and around Hattiesburg! They need our help desperately! Our brothers and sisters in Hattiesburg could use some hope, the hope of Christ!  Many homes need tarps, chainsaw work, and debris cleanup. Also, many homeowners need help salvaging what remains.
It's time to pray, use your hands and feet, or consider other ways to support the efforts that will begin this week to help our Mississippi friends.  All you need is a servant's heart.  If God is prompting you, then please respond.  Healing is needed in this area and you can help!
To help:
– Please sign up to volunteer at eightdaysofhope.com.
– Spread the word!  Please forward this to all your friends and family. Consider posting this need on social media.
–  Pray fervently that we will serve in a way that people would see Jesus in us!
–  Check in will begin this Thursday, January 26th after 6:00 pm. (Breakfast on the 27th is our first meal.)
–  Volunteers will start serving Friday, January 27th. We plan to serve through Friday, February 17th. (We could extend this a week.)
Please consider helping in the relief efforts in Hattiesburg .Thank you! May God bless you as we all pray for the families in this community and others across the nation that have been hit hard by the recent disasters.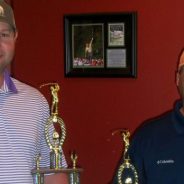 GREAT!
How would you describe the 2017 Master's Men Deep South Golf Tournament, GREAT!
Fifty eight golfers showed up expecting to play a little golf. The weather forecast changed from moment to moment, climate change. A week out, rain was predicted for Friday, 24 hours out, storms were predicted for Friday morning. Around 3:00 AM a small rain came through and by 7:00 it had all moved off to the east and the final day was as good as the rest.
In 2016 we made a change and moved all our golfers up one tee box. This has proven to be a good move, as players scores have improved and rounds have finished quicker. Another change this year was the hotel. Lots of positive comments on the cleanliness and comfort of the rooms and the quality of the food and service at breakfast.
On Wednesday evening we gathered at First Free Will Baptist Church in Albany for dinner and devotion. Thanks to the ladies and men for setting up for us and Bro. Billy Hanna for their hospitality. Bro. David Crowe from Mississippi brought our devotion on being thankful. We met again on Thursday evening for our meal and giveaways. Thanks to all that gave gifts for our drawing. Once again the food was fantastic, as we enjoyed chicken and fixins on Wednesday and pork chops on Thursday.
The scores were low with about half the teams coming in at or below par.
When it was all said and done, the team of Robert Hendrix and Chris Collier pulled away for the top spot with a tournament record low score of 60, 12 under par, to finish the three day tournament with a 194. Second place was a log jam with four teams tied at 199. That means we go to the score cards to determine places. After all the cards are checked, the team of John Pugh and Wesley Bass finished second in the Championship Flight followed by James Stidham and Shane Stidham in third. Other teams with 199 were Rodney Stidham and Jeff Pugh and David Crowe and Matt Wright. First Flight First Place went to the team of Ronnie Brown and Ronnie Yance, with a tournament total of 209 followed by William Smith and Jack Daniel with an identical 209. First place Second Flight went to the duo of Ken Ford and Jack Hanley with a 225, followed by Joe Postlewaite and Ron Moore with a 234.
Thanks to all the golfers, hole sponsors and those that contributed in any way. Looking forward to next year and hoping to see more golfers.
First Place Championship Flight
Robert Hendrix and Chris Collier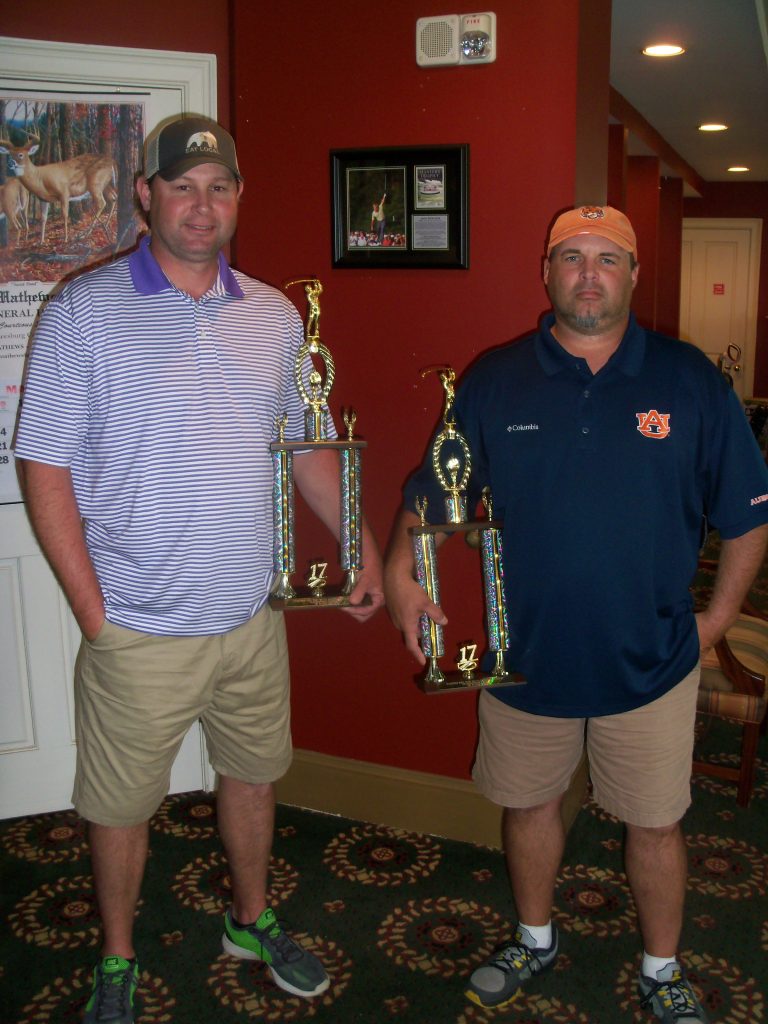 Second Place Championship Flight
John Pugh and Wesley Bass
Third Place Championship Flight
James Stidham and Shane Stidham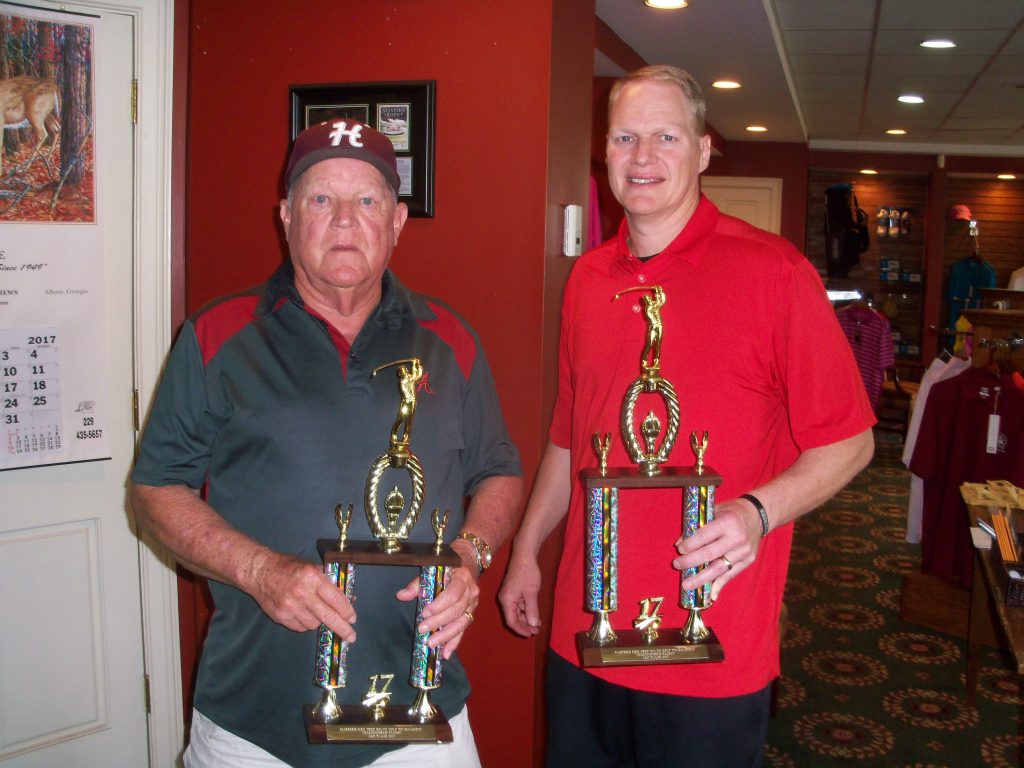 First Place First Flight
Ronnie Yance and Ronnie Brown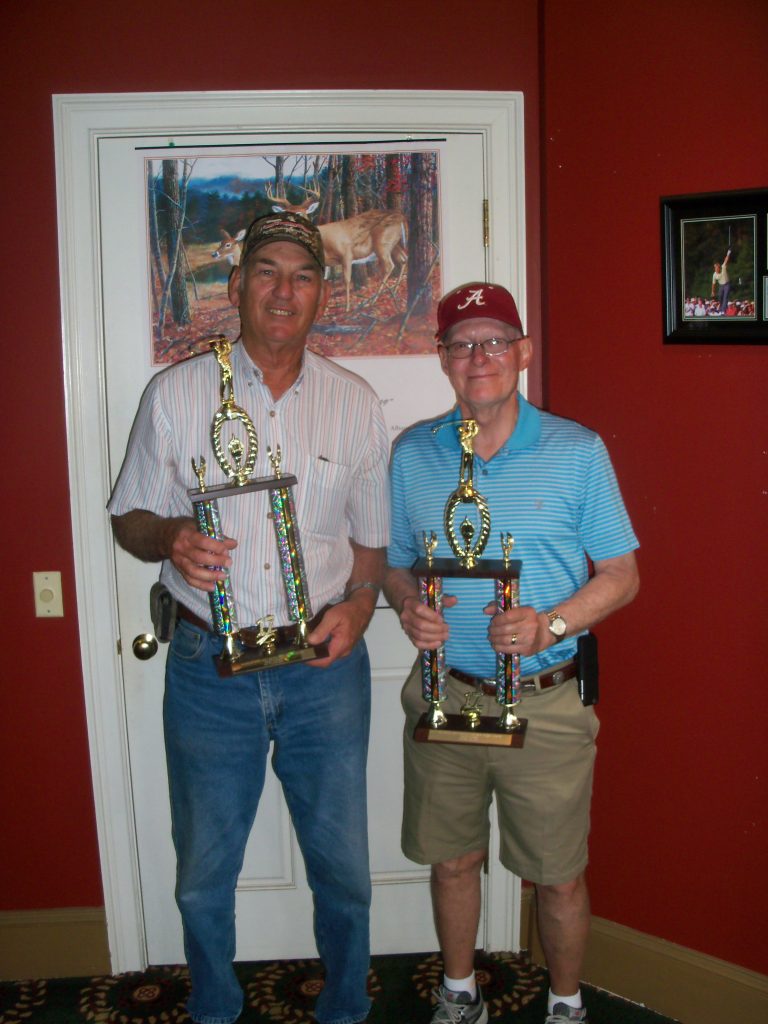 Second Place First Flight
William Smith and Jack Daniel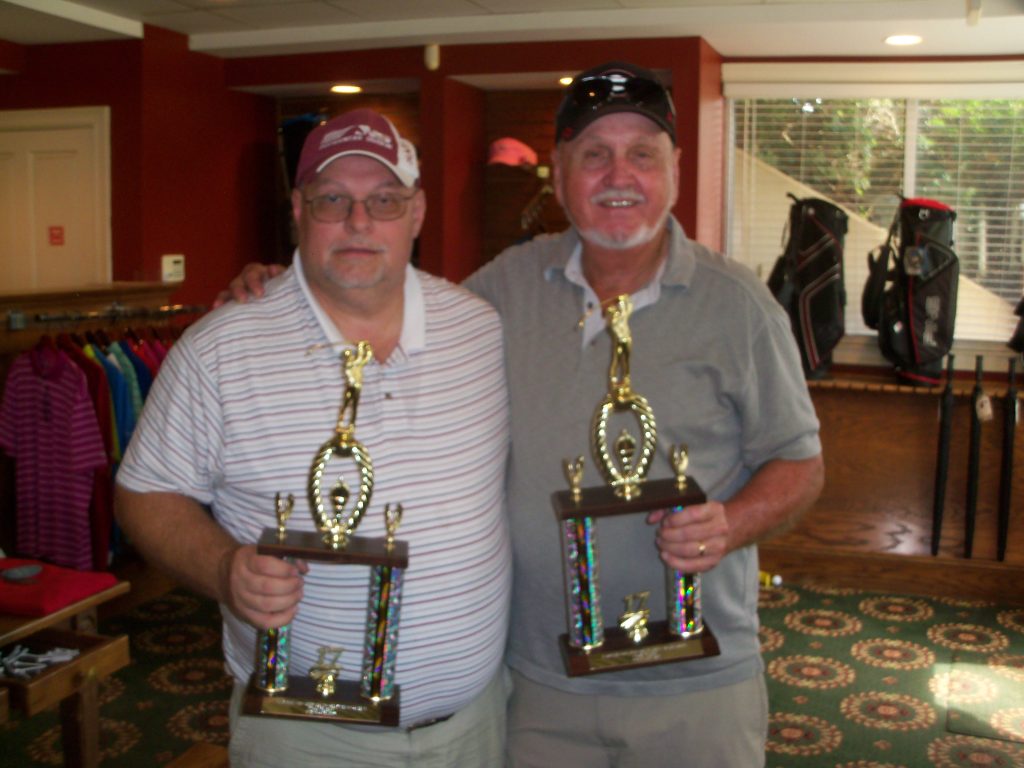 First Place Second Flight
Ken Ford and Jack Hanley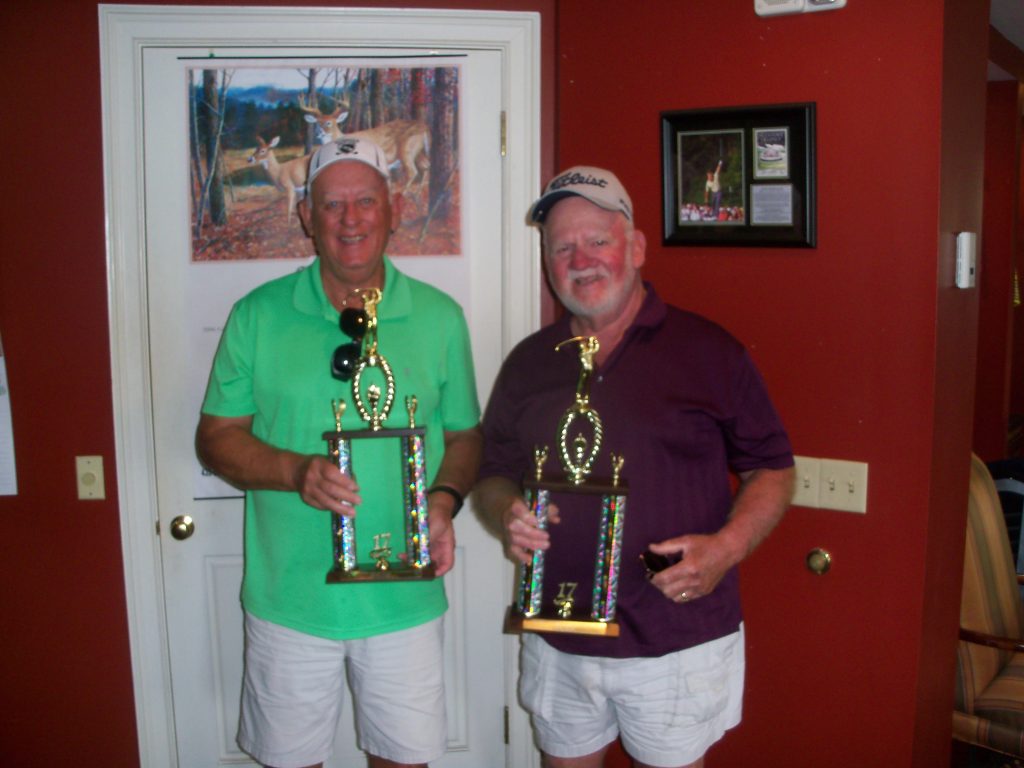 Second Place Second Flight
Joe Postlewaite and Ron Moore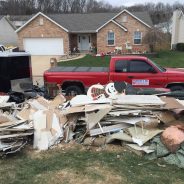 Update:
Just heard back from Pastor Cody Mansfield at Tabernacle FWB Church in Kinston, NC. They are beginning clean up this Saturday. We need everyone that can to show up and help. Still checking on other churches and we will keep updating as we receive information. There have also been many families displaced by flooding. If you can help financially you can send it to our office or to the NC FWB Sate office.
I just talked to Cody Mansfield, pastor at Tabernacle FWB Church in Kinston, NC. Their church had seven feet of water and still has two feet. As soon as the water goes away he will let us know and we will make a plan. Also heard from Rueben Cason and he said Faith in Goldsboro had no water in their main building but did in the school.
I just returned from South Georgia and saw the damage there. If you would like to help with clean up there contact me.
We are continuing to collect funds to help.
Just got off the phone with Bro. Reuben Cason, promotional man for North Carolina. Several churches have been affected by the floods from Hurricane Matthew. But because water is still rising in many areas we can't respond yet. Once the rivers crest and the waters subside we will need lots of help. Master's Men will stay in touch and get the word out ASAP when things start moving. Or he can contact Bro. Reuben for information or to volunteer or make a donation. 252-230-4430
More updates. Flooding waters continue to rise in NC. We can't go in until the water goes down, which they are saying may be this weekend. There are other areas that need help. Let us know if you can go help. Clean up and chain saws seem to be needed.
As probably many of you have already seen, there is widespread flooding and destruction caused by Matthew. If you want to help please let me know and we can point you in the right direction. If you can't go but would like to help you can send your donations to Master's Men and we will make sure it gets to where you want it to go or where we see the greatest need. Our address is. PO Box 5002 Antioch, TN 37011
I have talked to pastors or state leaders in FL, GA, NC and SC and so far have only found one FWB Church that received any significant damage. I am waiting for a call to see what kind of help they might need. Once everything slows down, we will see where we need to go and what we need to do. Update: getting news that there may be flooding in NC that has affected churches there. Again we will keep you updated.
Ken Akers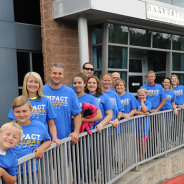 Impact (annual outreach emphasis) celebrated its tenth year with three exciting events on the Saturday before the convention. Eighteen volunteers (above) from Mississippi, Illinois, Tennessee, and Oklahoma joined members of LifePoint FWB Church at the Harvesters warehouse to sort and pack nearly 12,000 pounds of food. At Victory FWB Church (Kansas City), 30 volunteers provided food and fun activities for 150 visitors, four of whom returned to visit the church the following morning.

Central FWB Church (Grandview) sponsored a community carnival with inflatables and games. Local departments provided police cars and fire trucks, and the church honored first responders. Approximately 200 enthusiastic residents attended the fair. "It's great that race has no boundaries in the love of Christ!" remarked Rob Stottlemyre, chief of Grandview Fire Department, after watching the church interact with the community.
We have planned a Disaster Response Training week for April 13-17, 2015. This training will take place at the Cumberland Youth Camp located near Clarksville, Tennessee, north of Nashville. We have several spots open. This will be a week of both hands on and class training. We are partnering with citiIMPACT, a national disaster response organization, for training, as well as other groups. citiIMPACT was the lead organization that worked closely with Hillsdale College during the tornadoes in Moore, Oklahoma. (more…)