NATIONAL GOLF TOURNAMENT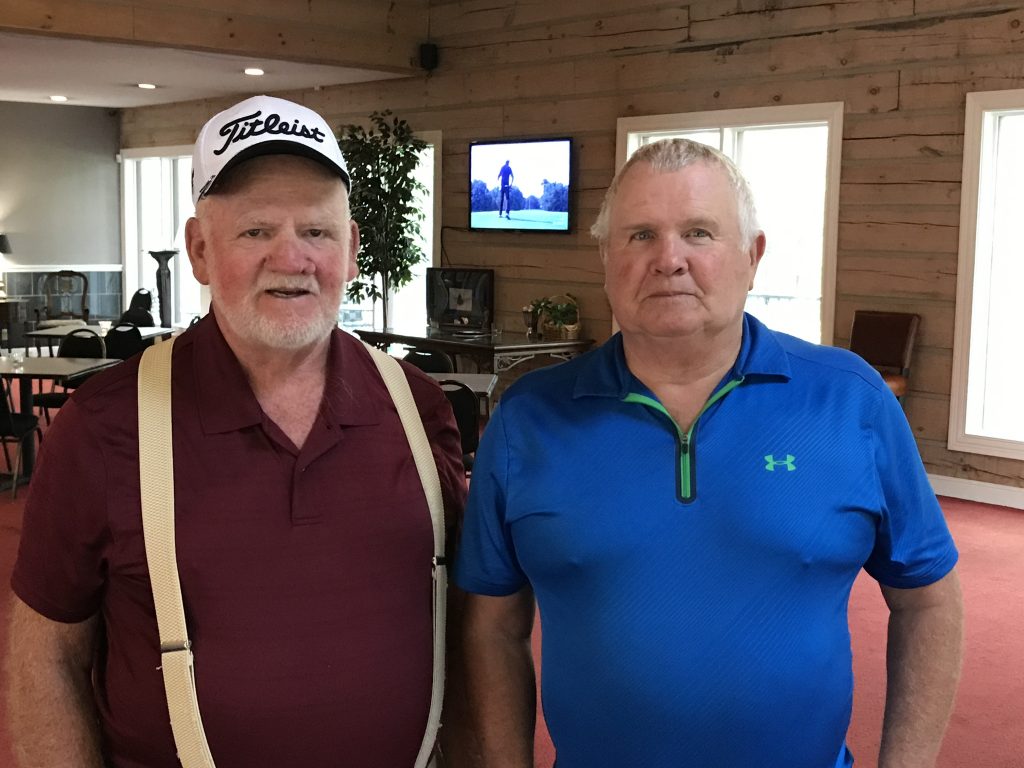 Another great day for golf! Scores stayed consistent for the second round today.The team of Hanley and Maurer from Missouri, improved enough to come from behind to take the championship from
second place Atwell and Dwyer by one stroke.
Other winners were the team of Hall and Gladson that finished third in the Championship Flight by winning a scorecard playoff from the brother team of Teague and Teague,
The winners in the First Flight were Thomsen and Lewis in first, followed by Hunter and Morgan and Biri and Sloan finishing third.
Thanks and congratulations to all the teams. EWvery golfer seemed to enjoy the new two day event. Next year we will be adding a one day event for those that can only play one day.
Master's Men
National Golf Tournament
Final Rankings
Place Team
1 Hanley-Maurer
2 Atwell-Dwyer
3 Gladson-Hall
4 Teague-Teague
5 Webb-Malone
6 Cooper-Gaw
6 Page-Tidwell
8 Thomsen-Lewis
9 Morgan-Hunter
10 Biri-Sloan
11 Hodges-Asbell
12 Brummitt-Compton
13 Poston-Riggs
14 York-York