Tornado Damage in Hattiesburg, MS
There are Free Will Baptist already working in this area. (Thomas Holloway)
Bob Birmingham is pulling the Mississippi Free Will Baptist Disaster Relief Team trailer to the area on Tuesday (1/24). Thomas will be in charge of the equipment. If you have questions about arrangements call Thomas at 601-912-2248. Bob can be reached at 662-397-6408.
As you can see, 8 Days of Hope is making plans and preparation to help also. Possibly you can help in their effort. (See Below)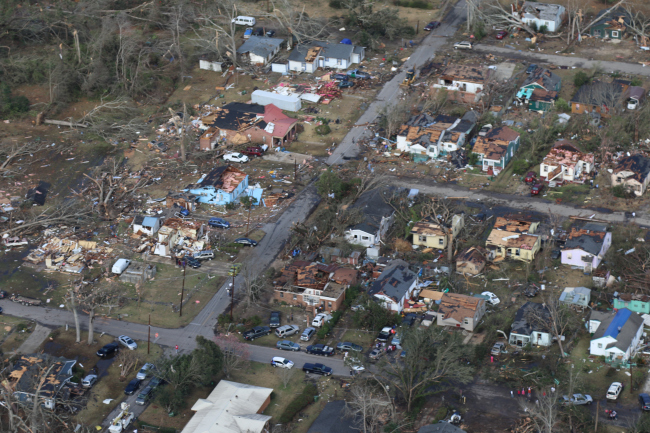 Are you ready to serve?

The Hattiesburg, MS area needs your help! This past weekend a F3 tornado damaged over 500 homes in and around Hattiesburg! They need our help desperately! Our brothers and sisters in Hattiesburg could use some hope, the hope of Christ!  Many homes need tarps, chainsaw work, and debris cleanup. Also, many homeowners need help salvaging what remains.
It's time to pray, use your hands and feet, or consider other ways to support the efforts that will begin this week to help our Mississippi friends.  All you need is a servant's heart.  If God is prompting you, then please respond.  Healing is needed in this area and you can help!
To help:
– Please sign up to volunteer at eightdaysofhope.com.
– Spread the word!  Please forward this to all your friends and family. Consider posting this need on social media.
–  Pray fervently that we will serve in a way that people would see Jesus in us!
–  Check in will begin this Thursday, January 26th after 6:00 pm. (Breakfast on the 27th is our first meal.)
–  Volunteers will start serving Friday, January 27th. We plan to serve through Friday, February 17th. (We could extend this a week.)
Please consider helping in the relief efforts in Hattiesburg .Thank you! May God bless you as we all pray for the families in this community and others across the nation that have been hit hard by the recent disasters.