2017 Deep South Tournament
GREAT!
How would you describe the 2017 Master's Men Deep South Golf Tournament, GREAT!
Fifty eight golfers showed up expecting to play a little golf. The weather forecast changed from moment to moment, climate change. A week out, rain was predicted for Friday, 24 hours out, storms were predicted for Friday morning. Around 3:00 AM a small rain came through and by 7:00 it had all moved off to the east and the final day was as good as the rest.
In 2016 we made a change and moved all our golfers up one tee box. This has proven to be a good move, as players scores have improved and rounds have finished quicker. Another change this year was the hotel. Lots of positive comments on the cleanliness and comfort of the rooms and the quality of the food and service at breakfast.
On Wednesday evening we gathered at First Free Will Baptist Church in Albany for dinner and devotion. Thanks to the ladies and men for setting up for us and Bro. Billy Hanna for their hospitality. Bro. David Crowe from Mississippi brought our devotion on being thankful. We met again on Thursday evening for our meal and giveaways. Thanks to all that gave gifts for our drawing. Once again the food was fantastic, as we enjoyed chicken and fixins on Wednesday and pork chops on Thursday.
The scores were low with about half the teams coming in at or below par.
When it was all said and done, the team of Robert Hendrix and Chris Collier pulled away for the top spot with a tournament record low score of 60, 12 under par, to finish the three day tournament with a 194. Second place was a log jam with four teams tied at 199. That means we go to the score cards to determine places. After all the cards are checked, the team of John Pugh and Wesley Bass finished second in the Championship Flight followed by James Stidham and Shane Stidham in third. Other teams with 199 were Rodney Stidham and Jeff Pugh and David Crowe and Matt Wright. First Flight First Place went to the team of Ronnie Brown and Ronnie Yance, with a tournament total of 209 followed by William Smith and Jack Daniel with an identical 209. First place Second Flight went to the duo of Ken Ford and Jack Hanley with a 225, followed by Joe Postlewaite and Ron Moore with a 234.
Thanks to all the golfers, hole sponsors and those that contributed in any way. Looking forward to next year and hoping to see more golfers.
First Place Championship Flight
Robert Hendrix and Chris Collier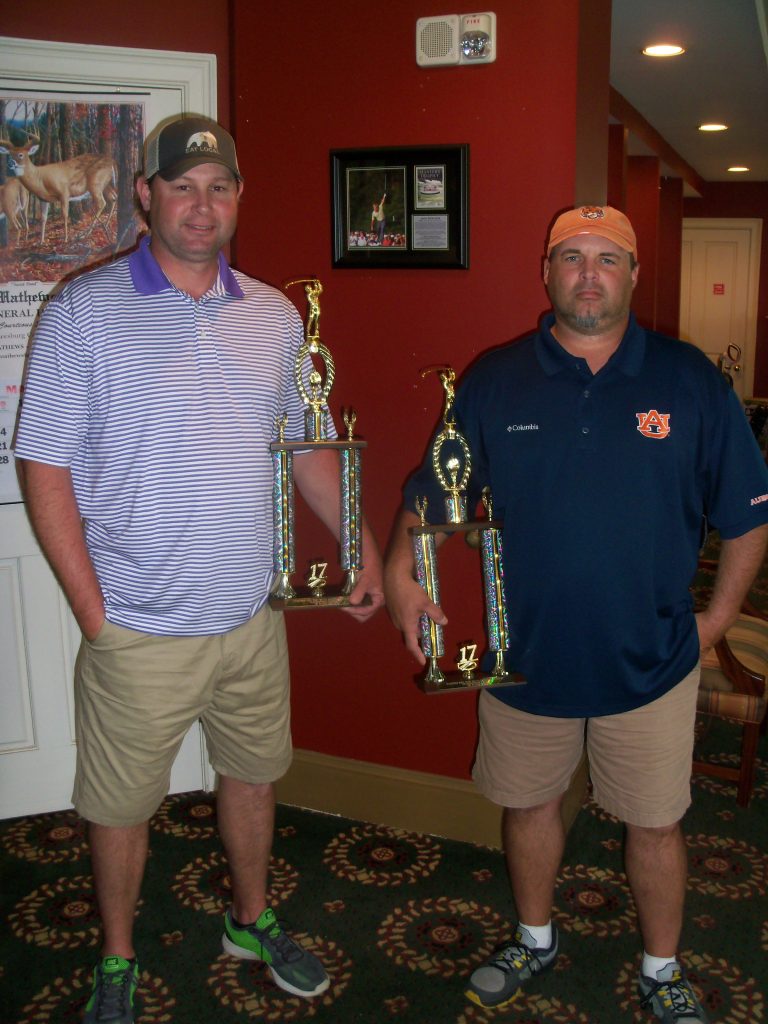 Second Place Championship Flight
John Pugh and Wesley Bass
Third Place Championship Flight
James Stidham and Shane Stidham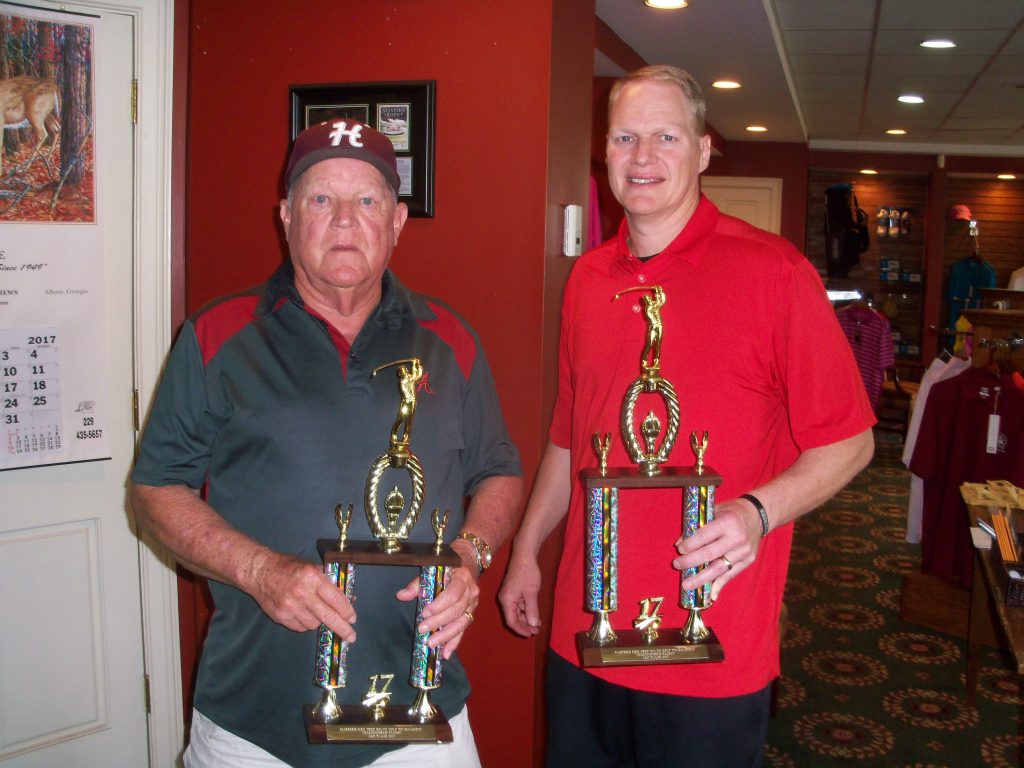 First Place First Flight
Ronnie Yance and Ronnie Brown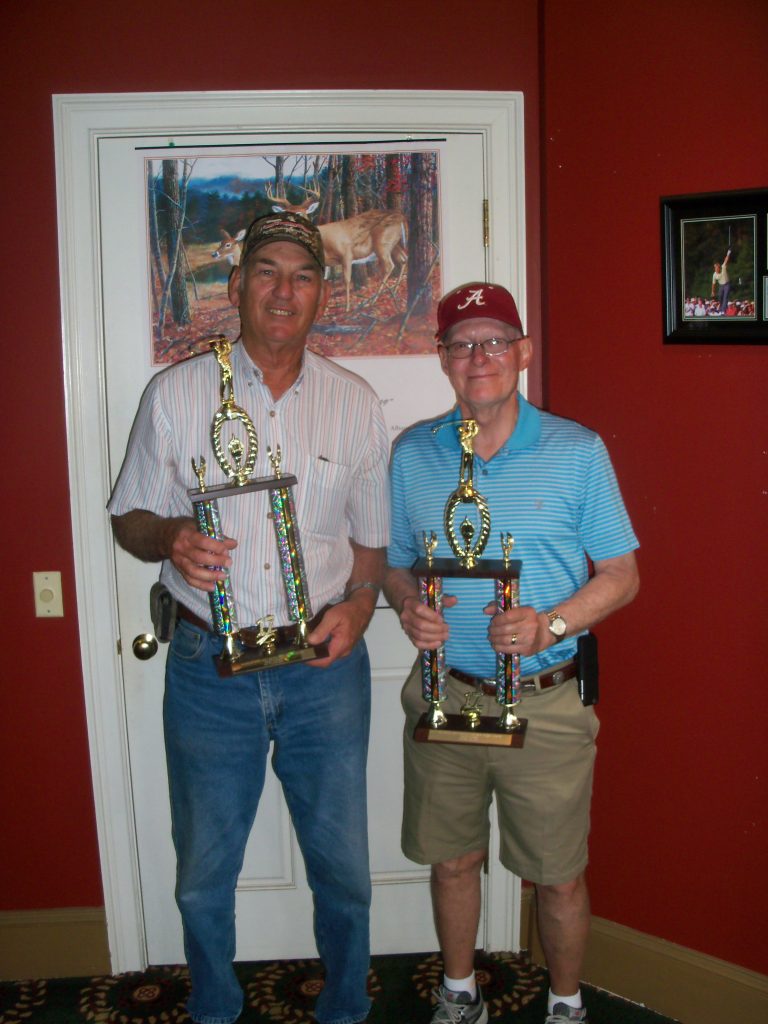 Second Place First Flight
William Smith and Jack Daniel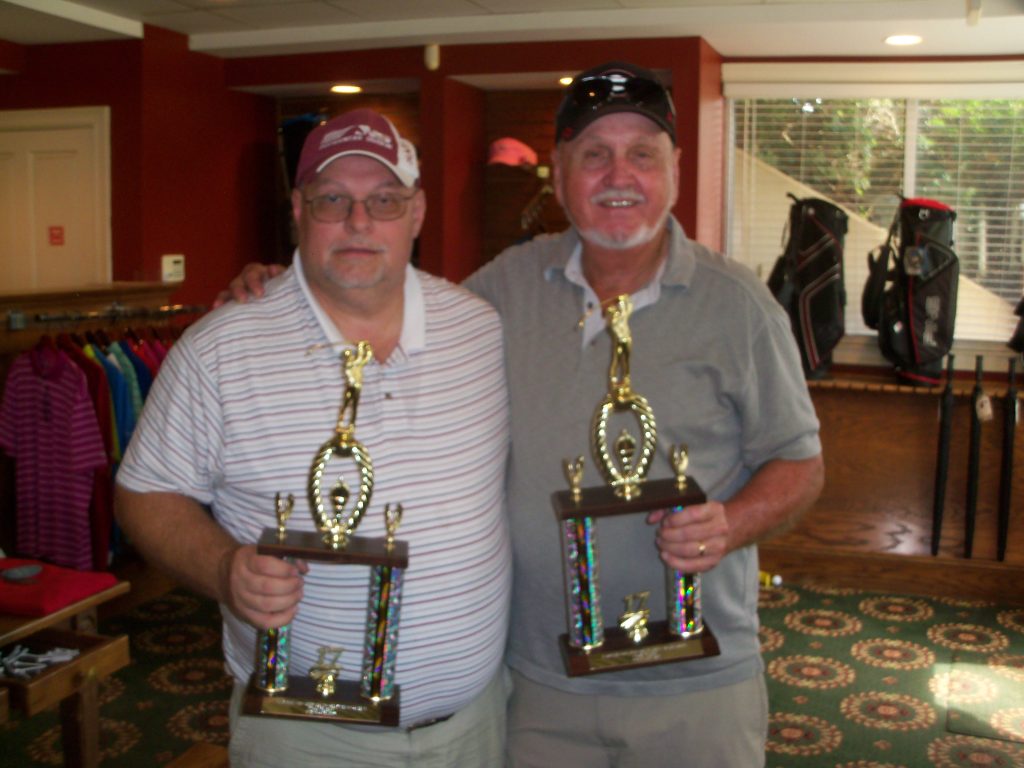 First Place Second Flight
Ken Ford and Jack Hanley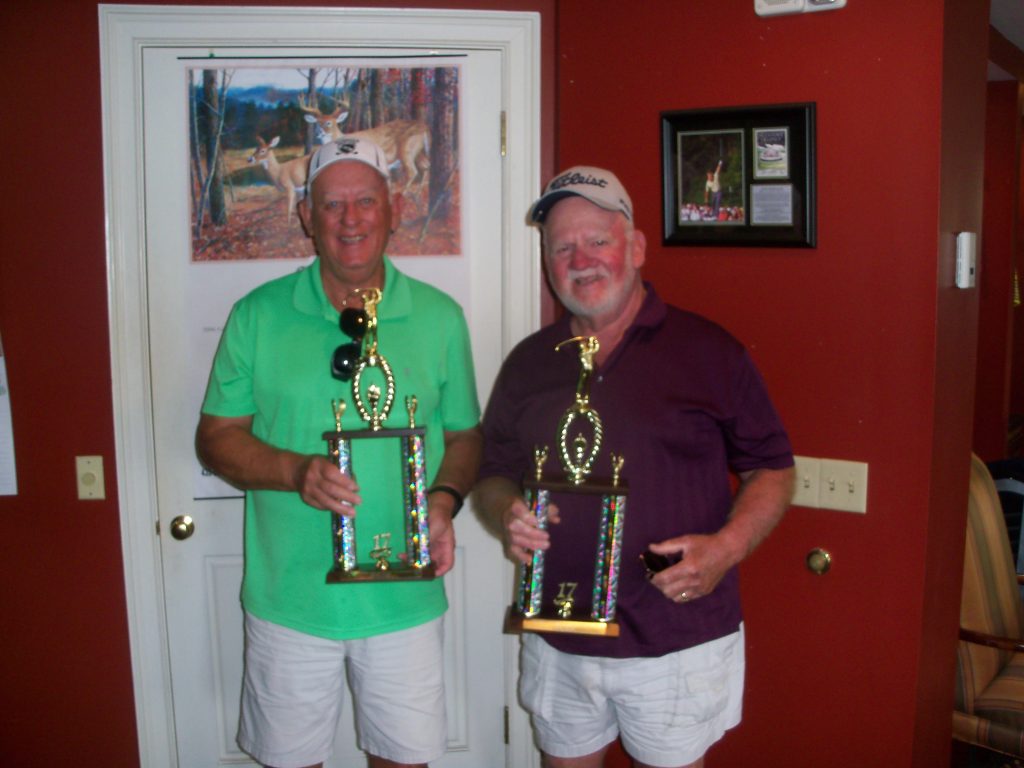 Second Place Second Flight
Joe Postlewaite and Ron Moore